Interesting Links
This website, www.BritishMilitaryHistory.co.uk, has its focus on the British Army and British Indian Army from 1930 until 1956 in order to cover the Second World War, the build-up to the conflict and the immediate aftermath.
The aim of this website is not only to provide accurate, concise and interesting information about the main subject, but also to provide links to other websites that the user may find interesting, or may add additional information or perspective on a subject.
As the focus of this website is on the Army, links are provided to websites that cover the Royal Navy and Royal Air Force during the Second World War. The Second World War was an all arms conflict, and the role of the Royal Navy and Royal Air Force should be read in context with the relevant land campaign.
In addition, links are provided to other websites that the user may find useful.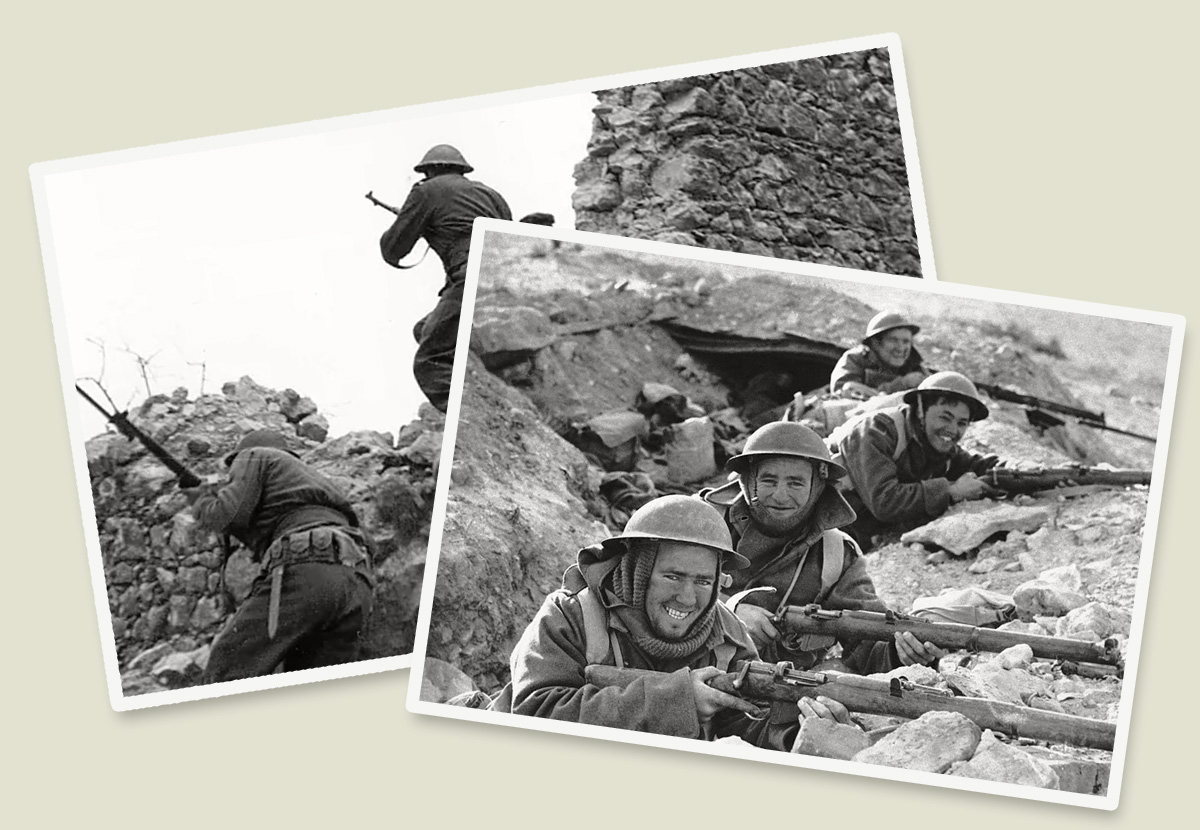 Family Service Records
One of the main questions I am asked is: how do I find out where my father or grandfather served, or which unit or regiment they served with?
The best place to start is to visit the website of the U.K. Veterans Agency. For a fee, application can be made to obtain a copy of your relation's service records. You have to show a family link with the person for whose records you are applying for, and sadly some soldiers records are incomplete or missing, however, unless you apply you will not know.
www.veterans-uk.info
Commonwealth War Graves Commission
The Commonwealth War Graves Commission (C.W.G.C.) was established shortly after the First World War. Since then, it has developed into the organisation that cares for the deceased of the two World Wars.
I have had the privilege of visiting several cemeteries maintained by the C.W.G.C. in more than one country, and I have never failed to be moved by the immaculate state of the cemeteries, the loving care with which the workforce of managers and gardeners tend the cemeteries, and the moving experience of viewing the graves and memorials, not forgetting that each grave, and each name on a memorial, represents a real person who died in war.
For pictures of some cemeteries, please see the Facebook site linked to this website.
The C.W.G.C. website provides a superb search engine that allows aan enquirer to search on a number of parameters to locate a serviceman or women who died in the either the First World War or Second World War. The website also provides informative descriptions on the cemeteries.
For further information see:
www.cwgc.org
WW2 Connection
This comprehensive website offers many links to other relevant on-line sites covering the Second World War. In addition, it offers services such as book reviews and other information.
For further information see:
www.ww2connection.com