Advertising and Sponsorship
BritishMilitaryHistory.co.uk is run by author ROB PALMER. It is funded by the webmaster personally, with a significant investment made by him to launch the website, and to improve its functionality. Rob now operates BritishMilitaryHistory as a sole trader, and intends to sell advertising and products in order to make a small profit, in order to reinvest into the website.
The website has been designed by Really Different, who are a specialist website design and hosting company based in Devon. BMH owner, Rob, decided at the beginning that it was appropriate to invest in having the site professionally designed and hosted. This was to create the right image and to build up a sound reputation. As author and webmaster, Rob retains full editorial control, and writes most of the content for the site.
The intention to provide the majority of information free at the point of use, to assist students, military historians, family genealogists, and anyone interested in the Second World War. The site is seven years old and has grown in content and activity in this period. The desire is for this website to continue to grow and develop to become the foremost, on-line resource with regards to the British Army and British Indian Army before, during and after the Second World War (between 1930 and 1956).
According to Google Analytics, 51% of visitors are from the U.K., with 14% from the U.S.A., 4% from Australia and Canada; with India, Germany, France, New Zealand, Italy and Poland in the 'Top Ten'. 34% of hits come from search engines, with 19% from links with Wikipedia, WW2 Talk and Generals.dk. Facebook, Twitter and Linkedin also contribute visitors to the site.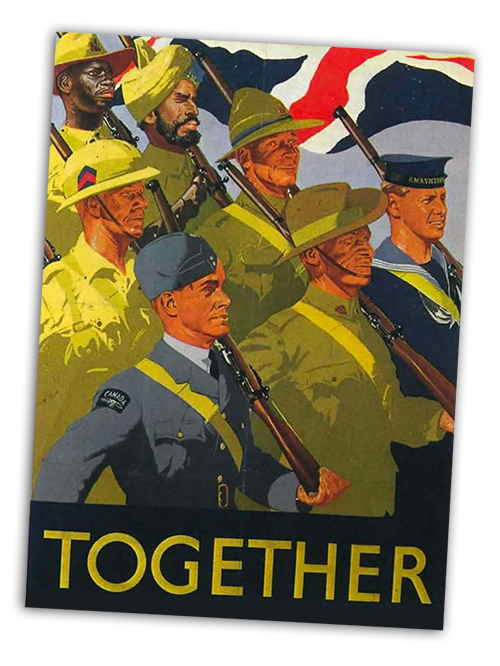 Statistics:
Statistics for January – December 2013
Unique Visitors = 31,300
Number of Visits = 40,979
Pages Visited = 1,084,466
Hits = 2,181,073
Statistics for January – December 2016
Unique Visitors = 64,080
Number of Visits = 93,670
Pages Visited = 526,647
Hits = 2,259,889

Thank you.
Help this website to continue ….
This website is has just celebrated its sixth anniversary. I have made significant investment to upgrade the website (thank you to our website design company Really Different), to improve the experience for the user during this period. This permits businesses and sponsors to advertise on the site to generate some income to off-set my investment and running costs. I would love to hear from you if you would like to advertise or sponsor us! Act Now – contact me today. If you would like to donate please do so by using the Paypal button below. Thank you.
Best wishes,
Rob Palmer
You can donate using Paypal at: